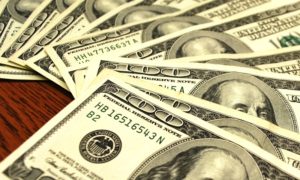 "Sacrificing to win."  We have all heard that saying.  The question is, is the sacrifice really worth the win?  The obvious answer is yes.
The other day I was having a conversation with a good friend of mine from Des Moines.  We were catching up about how each other's lives are going when he told me something out of the blue.  He told me that they sold one of their cars, and they are now a one car family.  I gave him a puzzled look and asked, "Why?"
He shared with me that in five years his oldest will be off to college.  They do not want any student loan debt for them or their child.  They did the math and figured out if they sold the car and if he would take the bus to work every day, they could reach their goal.  WOW!  That's impressive!  That's inspiring!!
Imagine what this sacrifice is worth.  Both the parents and the child will have zero student loan debt.  Last week our country went over the $1 trillion mark in student loan debt and according to a study last year, 39% of American's have their student loans behind or they have them deferred.   However, this family has chosen the path that will pay big dividends in the future.  This is thinking about tomorrow more than thinking about today.
What are you willing to sacrifice to meet your goal?