Why saving now will help you reduce stress and spend less.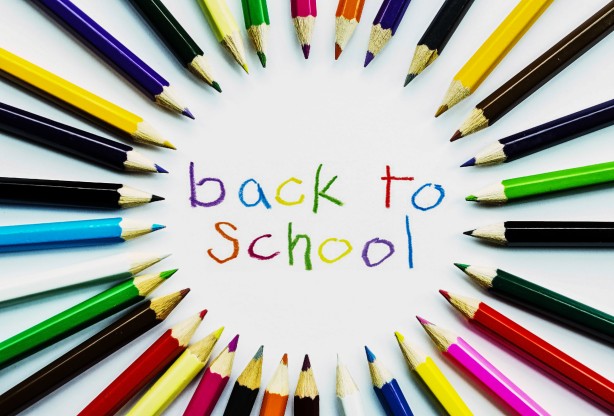 After reading this title you may have just double checked your calendar because why would I write about back to school shopping in June?  As we all know waiting until the last minute rarely is a good move and that is no different with back-to-school shopping.  So why worry about back-to-school shopping now?
According to the Nation Retail Federation (NRF), the biggest portion of back-to-school shoppers' budgets will go toward new apparel and accessories: 95.3% of those with school-age children will spend an average of $230.85 on fall sweaters, denim and other chic pieces of attire. Additionally, families will spend on shoes ($114.39) and school supplies ($90.49).
The total average is $435.73 spent for back to school shopping.  I think we can do better than that.  In fact I know it is possible because a lot of my clients are successful in spending far less than the national average.  How do they do it?  Here are ten ways you can save money while back-to-school shopping.
Reuse everything you can from last year – Remember what we learned in school: reduce, reuse and recycle.  This is a great way for us parents to implement what we learned growing up.
The gift that keeps on giving – Handing down items from older children to younger children (especially clothing) will help keep your back to school budget in line.
Know what you want (create a list) – If making a list works for grocery shopping it will work for back to school shopping. Simply, create a list for each child for what they need.
Set a budget – Setting a budget does not have to be complicated. Simply determine ahead of time how much you are going to spend and stick to it.   The easiest way to stick to it is to spend with cash.
Leave the kids at the pool – Maybe not the pool, but find a time to go shopping when the kids can be anywhere else but with you while you are shopping. You already have to do battle with all of the marketing as soon as you walk in the store, now add trying to keep all the tykes happy and you may have a mess on your hands.
Personalize Using Creativity – Let your kids have fun with this one. Find creative ways to personalize their school supplies using stickers and other inexpensive means.  Check out some of these creative ideas from Pinterest.
Check second hand stores – You can find a lot of great deals on gently used clothes and more often times than not there are a lot of name brands to choose from.
Avoid current trends and characters – You may have heard of the saying, "You can't keep up with the Jones'". That is also true with back-to-school shopping.  If current trends or characters are really that big of a deal, then utilize second hand stores, garage sales or online auction sites like EBAY.
Shop on tax free days – More and more states are offering tax free weekends during the back-to-school shopping season. This is another way to watch pennies saved become dollars that you can use for other areas in your budget.
Start saving for next year now – For most families if you save back $20 to $40 per month (for twelve months) you will have all you need for back-to-school shopping next year. An added benefit for saving year around is this will help cover any odds and ends supplies needed during the school year.
Back-to-school shopping does not have to be a budget buster.  By applying any of these ten ideas this will help you reduce stress and spend less when it comes to back-to-school shopping.
Questions:  What do you find works for you to save money during back-to-school?  What were the best back-to-school deals you have found?  Share your answer below.