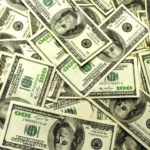 In one of our latest blogs, "Five Ways to Tackle Your Debt", we gave you the top five things you should do if you want to get out of debt.  Finding extra income was one we highlighted.  The problem is many people get log jammed here because they cannot seem to find any extra money.  Is that you?  If so, check out our 21 different ways you can begin saving money immediately.
Cable – Find a less expensive package or get rid of it entirely.  Do you really need to have 486 channels that you rarely if ever watch?
Movies – You can see all the same movies at home with things like RedBox, Netflix, Hulu, etc.  And instead of paying ridiculous prices for concession goodies, have fun and make your own yummy treats at home.  Not only will it save you money but you will make great memories with your family.
Budget Billing – Are you tired of your utility bill going up and down like a yo-yo?  Contact your local utility company and ask about budget billing.  That will help keep your cost more fixed and stable, which will help you get more control of your budget.
Gym Memberships – Consider other alternatives like walking/running or utilizing exercise videos at your own home (This is especially true if you are not using your gym membership to begin with!)
Cell Phones – How did life exist before smart phones?  If your budget is super tight either reduce your cell plan (yes that might mean going to a dumb phone – oh well) or cut your land line phone all together.
Groceries – Make a list before going to the grocery store and then stick to it (like a budget).  Consider purchasing primarily generic items to cut down on costs.  You can also add things like couponing and buying items when they are on sale.
Eating Out – Share your entrée and stay away from appetizers and costly drinks.  Most people have to take their food home or do not finish the leftover food anyway.  Drink either water or any liquid that has free unlimited refills.
Work Lunches – If you spend an average of $10 per day for lunch at work that is at least $200 per month going out the door for convenience.  Instead, take your own lunch to work and go out to eat once a week.  That will save you a lot of money and when you do go out to eat you will enjoy it more.
Coffee – If your morning routine calls for a tall cup of coffee, make your coffee at home.  For some people that will save you at least $100 per month right there.
Gifts – Rather than feeling stressed and guilty after overspending in this category consider home-made gifts or acts of service.  These are usually treasured way more than expensive gifts.  In fact, most toddlers spend more time playing with the box than the toy itself.
Miscellaneous – Too many times a few dollars here and a few dollars there can be hundreds of dollars carelessly spent.  Instead determine up front with your budget how much money will be allocated for miscellaneous spending.  Since it is going to happen, it is better to plan and stick to a number rather than just close your eyes and hope all is well.
Insurance – Take time to shop all of your insurance policies (auto, home or renters, life, disability, etc).  You could save hundreds of dollars per year doing this alone.
Trade Services – Look for friends that you can trade services with like photography, handy man jobs, babysitting, lawn mowing, haircutting, etc.
Lifestyle – $100 haircuts, manicures, golf memberships, five star vacations are all fun things to do.  However, if you are in a financial mess, your money could be better spent getting out of debt.  In fact, you might be able to hit the golf ball farther when the stress of finances are off of your back.
Drop Bad Habits – There have been many people that have significantly reduced or quit all together habits such as smoking, drinking and eating too much while getting their financial house in order.  Not only does this impact your bottom-line, but it also improves your health.
Want vs. Need – If you are serious about getting out of debt you are going to have to learn how to say "no" to many things you may categorize as wants.  Remember your why.  You are saying no so that you can become debt free and get rid of the stress in your life.  Then you can go buy a lot of wants with cash and have no guilt after purchase.
Children's Activities – Most parents want only the best for their children.  However, we as parents can spend too much money on activities that when they graduate from high school, there is no money set aside for their college.  Consider limiting the number of activities each child can take part in.  If your child is in a very competition driven sport that is very expensive, you may want to consider a less expensive route until your budget can handle the expense.
Save – For things like Christmas, clothing, car repairs…items that you know you are going to spend a chunk of money on in a given year, determine how much you think you are going to spend in a year and divide that number by 12.  Then save back that number every month.  That way when Christmas comes, you will not be in freak out mode wondering how you are going to buy this year's Christmas gifts.
Clean House – Have a garage sale.  Depending on what you have you could make up to a $1,000 in one weekend.  Consider having a neighborhood garage sale to attract more buyers.  You can also take some of your clothes to a consignment store.  For higher quality items utilize Craigslist, EBay, Facebook or your local newspaper.
Sell Your Toys – Deep down you already know that you have too much car or a nice boat sitting in the shed not being used.  Get rid of it.  Seriously.  Is it really worth all of the stress just to look like you have a lot?  Doing this will help you get rid of stress and a lot of debt quickly.
Extra Jobs – Saving the best for last.  If you are serious about getting out of debt, get an extra job.  There are countless jobs that you can make an easy $1,000 extra a month if you are willing to swallow your pride and get out there and do something.
Some of these strategies are easier to do than others.  There are probably several ideas that will require a big gulp and a sigh.  The bottom line is having more stuff is not worth the stress it brings.  If you are ready to take control of your life again, then go out there and do something.
Which of these strategies have been successful for you?
Did you find any of these difficult to do at first, but are so glad you did later?