What is a Zero-Based Budget?
If you've never budgeted before, the recent rise in inflation has probably got you thinking about it. And, for those of you that have budgeted before, are you wondering if there's a better way to track your expenses and save money? The truth is, there are a lot of challenges to overcome when budgeting, and it leads many to give up or never try at all. 
So, where do you start? Or, where do you restart for your fall budget? A zero-based budget is your best chance at success! It assigns every dollar of income a job, so there's no guesswork. You stay focused on your goal, and every penny spent is in line with your goals. 
Today, I've dedicated this post to all things zero-based budgeting. If you follow this plan, soon you'll be saving more, paying off more debt, and launching your family toward your ultimate financial goals. Let's get into it:
What is a Zero-Based Budget? 
A zero-based budget tracks every dollar that comes in and assigns it a specific role. Your budget essentially must approve every transaction, which keeps you focused on your financial goals and prevents overspending. It's one of the most successful approaches to budgeting for families and businesses alike.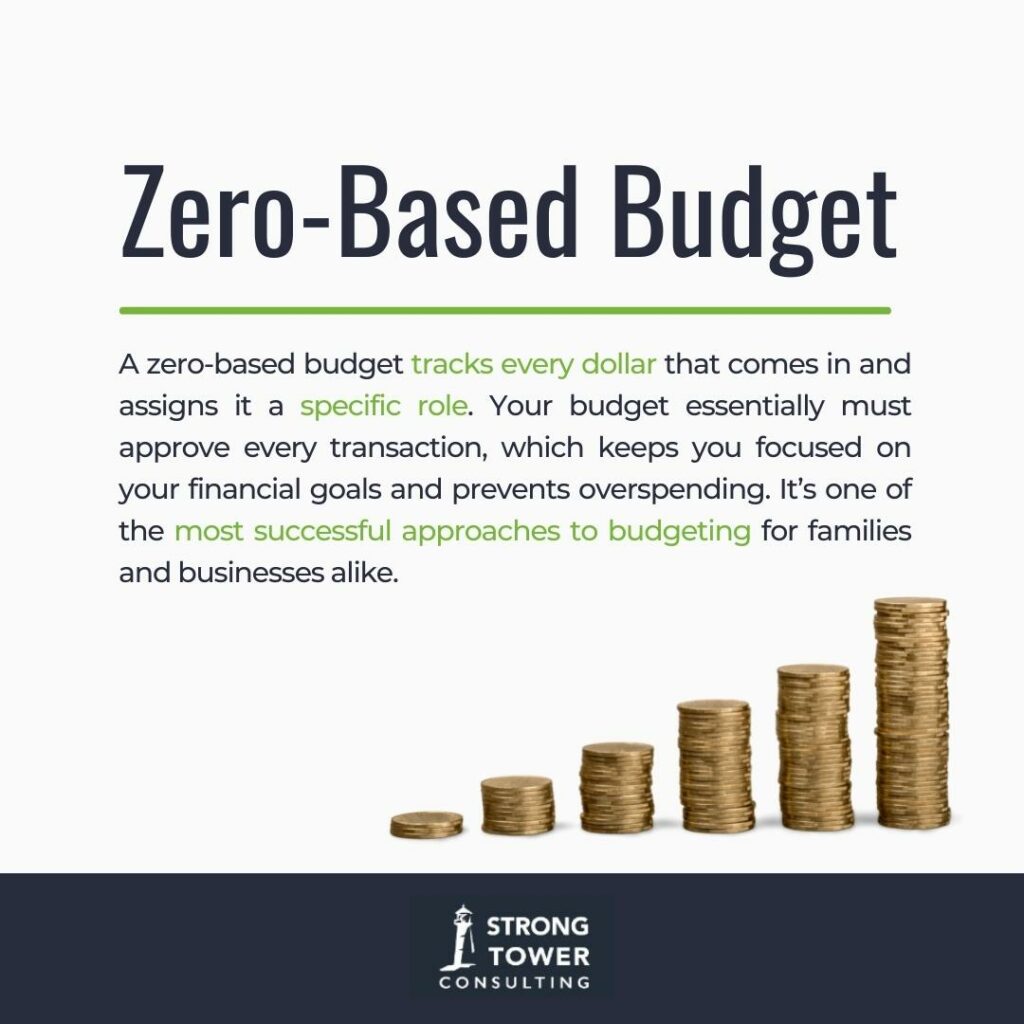 How to Make a Zero-Based Budget
So, you're ready to try it? A zero-based budget takes time to work out, but once you get a budget you can maintain, reaching your money goals becomes much easier. The success will energize you each month, and soon you'll feel that wash of financial peace you're looking for. Here's how to make the budget:
List bills and due dates. 
Listing your bills is a great place to start when budgeting. If you don't already have your bills and due dates listed on your calendar app or somewhere on paper, simply scroll or flip through your bank statements and jot down when they come out. Don't forget to look at all accounts when listing your bills! 
List expenses. 
Next, think about other regular expenses that aren't bills. Groceries and gas are two examples of big monthly expenses that don't automatically withdraw from your account. List these types of expenses, because with a zero-based budget, there's no room for error. 
If you realize halfway through the month that one of the kids needs a haircut and there's no money assigned to that job, you'll blow your budget. Because of this, make your list of expenses and come back to it a few times to make sure it's totally comprehensive. 
List debts. 
You probably haven't done this part with a standard budget. However, you need to figure out your debt balance on all accounts, whether it be credit cards, car payments, student loans, or back taxes.
Paying off your debt should really be a part of your budget, so just having the minimum payments written down won't propel you to your goals. Get your totals, so you can plan for knocking out these debts one by one!
Find the right budgeting tool. 
I'm a spreadsheet guy. All of my budgets start on an Excel document, and I just love the organization and logic behind a well-crafted spreadsheet. However, this budgeting method doesn't work for everyone.
Some prefer pen and paper, and others need an app that makes tracking expenses visual. Find the right method for you. Do some browsing, practice with one for a month, and switch it up if you need to. 
Input your ingoing and outgoing money. 
Once your budget is made, you need to track all your ingoing and outgoing money. If you have an app like EveryDollar, your transactions will go directly into your app and you can simply drag and drop. If you have a spreadsheet, you'll need to type in each transaction. This part is super important!
Regularly input any money that comes in and out of your account. This is how you'll ensure you're on-track, and this budget will give you permission to spend! Instead of hoping you have enough in the budget and going on a shopping spree, you can look at your budget and let it tell you what you can spend. That way your excursion is fun AND guilt-free.
Stick to the budget.
Once you set your budget, let it be the boss. You can't spend outside your budget, so you'll need to change some behaviors. If you're used to picking up fast food whenever it's convenient, you'll have to stop for the sake of your budget. If regular Amazon hauls arrive at your house after a late-night binge, you'll have to control that too. This is the tough part of the budget, but if you stick to it, you'll have more to spend in the future!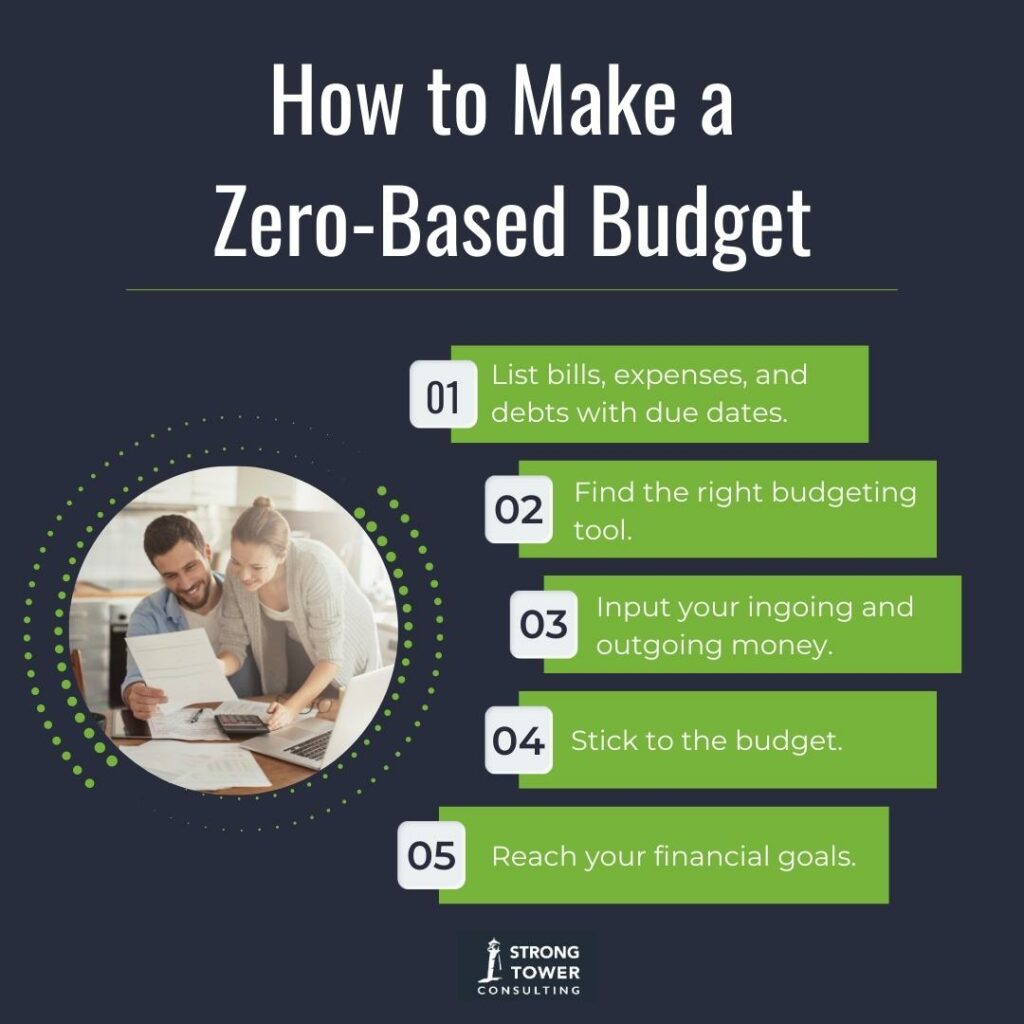 Tips for Working a Zero-Based Budget
Like I said, working a budget isn't easy. There are several challenges that come with starting a new budget. Here are some tips to give you the highest chances of success!
Budget month-by-month.
Annual and quarterly budgets just don't work. It's far too easy to overspend at the beginning of the year, and then be left high-and-dry at the end. Plus, it can't account for the regular month-to-month changes. Maybe an additional expense arises or your income suddenly changes! Even if something small happens, it can throw off your budget for the rest of the season. Then, you'll likely give up for good.
Understand it'll take a while to get it right. 
Zero-based budgets rarely work perfectly the first month. There will be expenses you forget, income you calculated wrong, or some big unexpected bill will land in your mailbox. Don't get frustrated when this happens. Instead, readjust for next month and just keep tracking. It usually takes about three months to get it right! 
Review your budget weekly with everyone involved. 
Waiting until the end of the month to track your expenses will always end in disaster. You simply can't calculate all those ingoing and outgoing transactions in your head. Instead, review your budget weekly with your spouse or anyone else involved in the budgeting process. This way, you can identify when you're about to go over in a category before it happens. 
Input ingoing and outgoing cash right away. 
Like I've mentioned, waiting to track your expenses is never a good idea. As soon as you make a purchase, input it into whatever system you use. Whether it's an app or a spreadsheet, get it in there so your budget is always up-to-date. 
Have a buffer in your checking account.
A zero-based budget does not mean your account should fall to zero each month. This would be disastrous for your budgeting, because your paychecks and bill due dates would have to line-up perfectly. Instead, have a buffer of a few hundred dollars that you count as "zero" when your account reaches that range.
Work the smallest debts first. 
Paying off debt is an important part of the budgeting journey. As you pay off debts, you'll have more money to put elsewhere. You can save more and spend more when you don't have lenders hanging over your head. 
Pay off your smallest debt first and make minimum payments on everything else. Once your small debt is paid off, you can use that extra cash to tackle the next big one. It's a great way to stay motivated and give yourself a raise!
Get help if you need it.
Some couples have a spender and saver. This is a great pairing, because one spouse makes sure you have fun while the other makes sure you stay on budget. Not every couple has the perfect balance, though. And, sometimes one spouse has way more motivation than the other to hit financial goals. 
It's okay to struggle with the budget, but don't give up if you can't make it work on your own. Get a financial coach that'll help you refine your budget, conceptualize your goals, and keep you accountable. Coaches like me can work with your income and budget to make sure our services are affordable. Just give me a call for a free evaluation to determine if coaching is the best fit for you. 
Visualize your goals. 
What's your why? Why do you want to be on a budget? Why do you want to pay off debt? Spend time visualizing what your future looks like with a well-crafted budget. Write down goals, big and small, and find a way to display them. This will keep you focused on the destination rather than the difficult journey. You'll stay positive and motivated as you conquer all the tough parts of budgeting!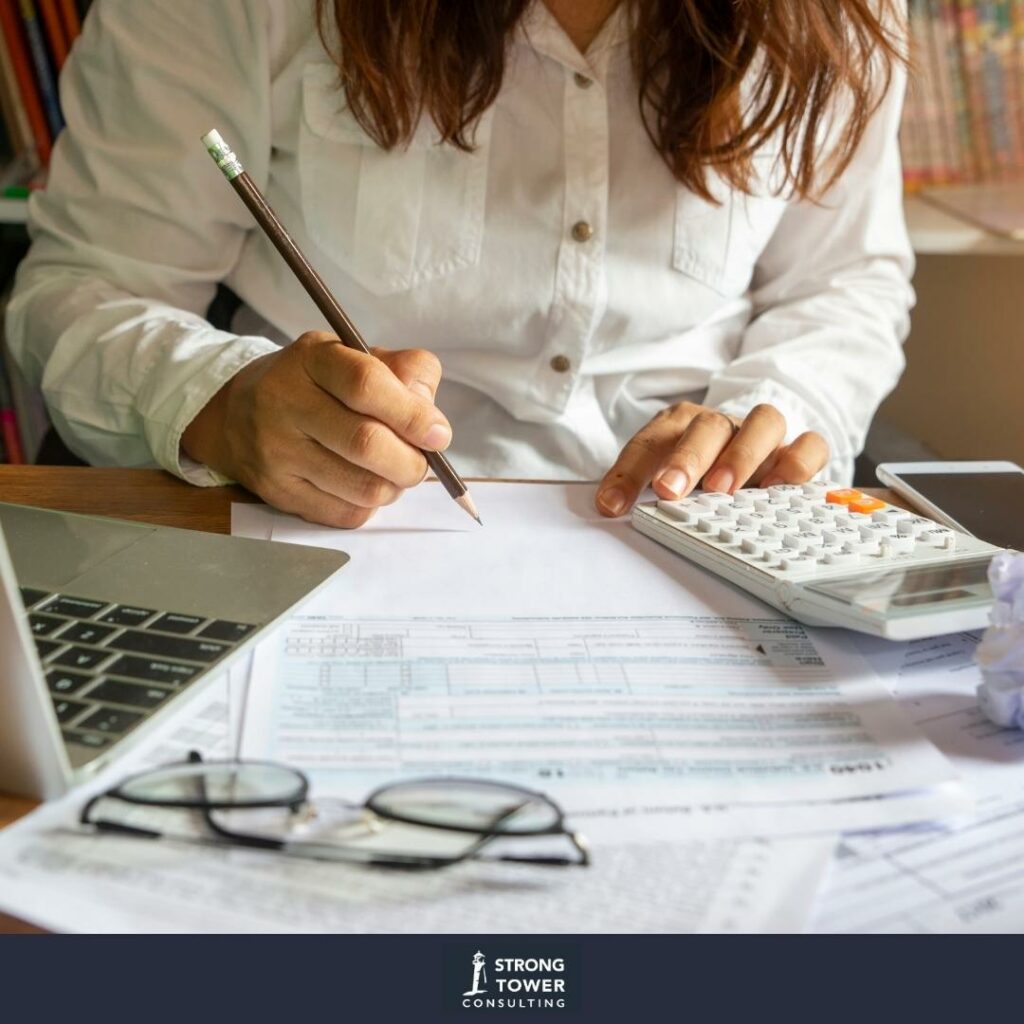 A zero-based budget keeps your spending intentional and fast-tracks you to your financial dreams. 
Zero-based budgeting isn't complicated to set up. It's not difficult to understand. It's simply difficult to maintain, like all budgets. But, if you prepare using these tips and this step-by-step process, you'll stop living paycheck to paycheck and discover financial peace. 
It's my goal to help all families discover this level of wellness, so not only do I offer reputable financial coaching, but I also have a collection of free materials on my website. My blog posts will help you gain essential information to help your family WIN with money, and they're no extra cost to you. Check back with us every other week for new content, and don't forget about that free evaluation. (I mean, it's free. So, what are you waiting for?)